Hosting a Forrest & Sons "Made in the USA" display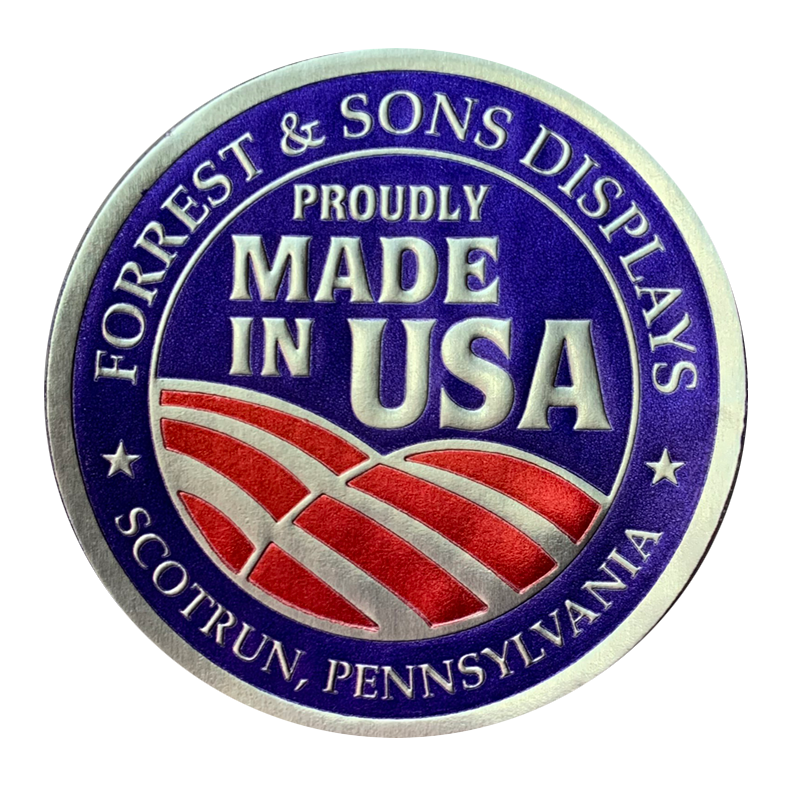 Hosting a brochure display in your hotel, attraction, or quick stop location can provide your guests a more interesting and fulfilling experience. Our brochure displays are filled regularly and are kept clean and well organized. They are provided free to you as long as Forrest & Sons maintains them. Discounts are available for customers who host our displays.

Free-standing wooden displays, countertop models, or wall mounted displays can be placed in your lobby, or any area you choose.


We build strong sturdy attractive displays, and we have endless conversations about what works and what does not. We offer any color and can custom build a display to fit any space if one of our standard displays does not fit the area. Our displays can be altered by depth, width, or height by adjusting the spacing and step up rows.

Contact Us to get started today!