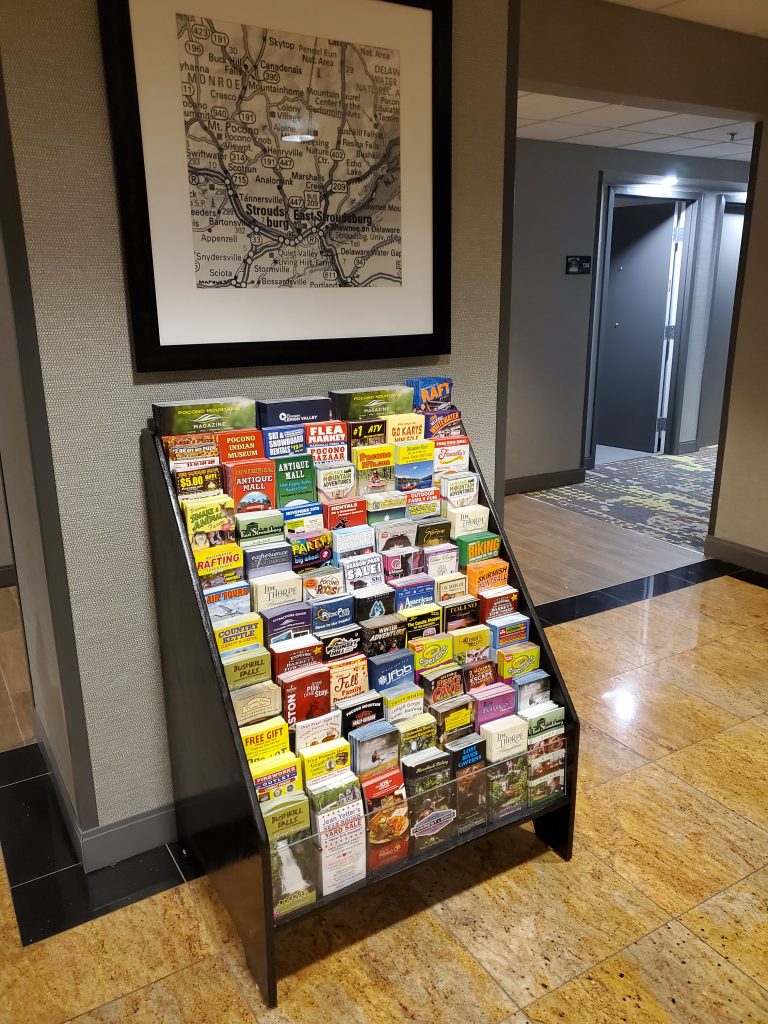 You might think that brochures are outdated, but the opposite is true — brochures are as effective now as ever.
In the digital age, brochures stick out as a unique advertising method. They provide a cost-effective, colorful, passive way to reach your target audience.
Brochures give you a ton of space to talk about what your company offers — much more room than a business card.

They are a great tool whether you want to reach locals or tourists. Many of our stands are strategically placed in locations that are frequented by tourists. But we also place our stands in grocery stores, gas stations, and other places that are popular with locals.
Brochure stands are the universal symbol of attractions and new activities. The colorful, eye-catching display naturally attracts anyone looking for something fun to do.
People will often pick up multiple brochures and use them to make plans.
"Studies show that as much as 40% of tourists report that they have changed their plans due to brochures that they have encountered."
Working with us is flexible. You can contract with us for as long as you want, selecting a certain time of the year to match up with your busy season. You can also pick the routes that you want.
Brochures are a great way to advertise your business. Contact us today to talk about your goals and how we can help you meet them.